SEDONA Wellness PEMF System
This Website is ran by an Independent Distributor of Sedona Wellness PEMF Products. We offer award winning customer support and training webinars with Coach Jimmy K to help our customers achieve optimum results.
The Sedona Wellness PEMF System and Pro Plus are a combination of 25+ years of research and modern technology. The full functioning touch screen allows for easy and very comprehensive use. This is the simplest but most advanced full body PEMF therapy device on the market. We highly recommend it!
With the control unit, we include one connector mat (for full body use) and also one connector pillow (for local use). The unit plugs into a regular wall plug and uses less power than lamp!
One of the most profound aspects of this amazing Sedona Pro PEMF system is that it will go as low in intensity as other units on the market, but also can be set for higher more powerful frequencies than most any other device, from 1 to 100 gauss magnetic field strength! The frequency range of the Sedona Wellness PEMF System far surpasses the competition offering a range between 0.01hz and 15,000hz. The lower range allows us to address cellular and neurological issues while the higher frequencies can address parasitic and virus issues. The final icing on the cake is the range of Pulse Waves featuring the Sinusoidal, Rectangular, Sawtooth, Impulse and Multi Resonance. Other PEMF systems on the market only offer one or two waves, while they may offer some therapeutic effect they are far inferior to the Sedona Pro Plus Wellness System
From the touch screen controls, to numerous preset programs for most health issues, as well as being able to power two applicators at the same time, this is a state-of-the-art PEMF system.
The Sedona Wellness PEMF System comes from combining many different frequencies, wave forms and intensities into one easy to operate unit. The wide array of therapy options gives the SEDONA Pro and SEDONA Pro Plus a comprehensive ability to be used for any PEMF therapy. This makes the SEDONA a great option for home or professional clinicians. There is really no other device with this many options for PEMF therapy.
Protect Your Investment With Proper Training & Support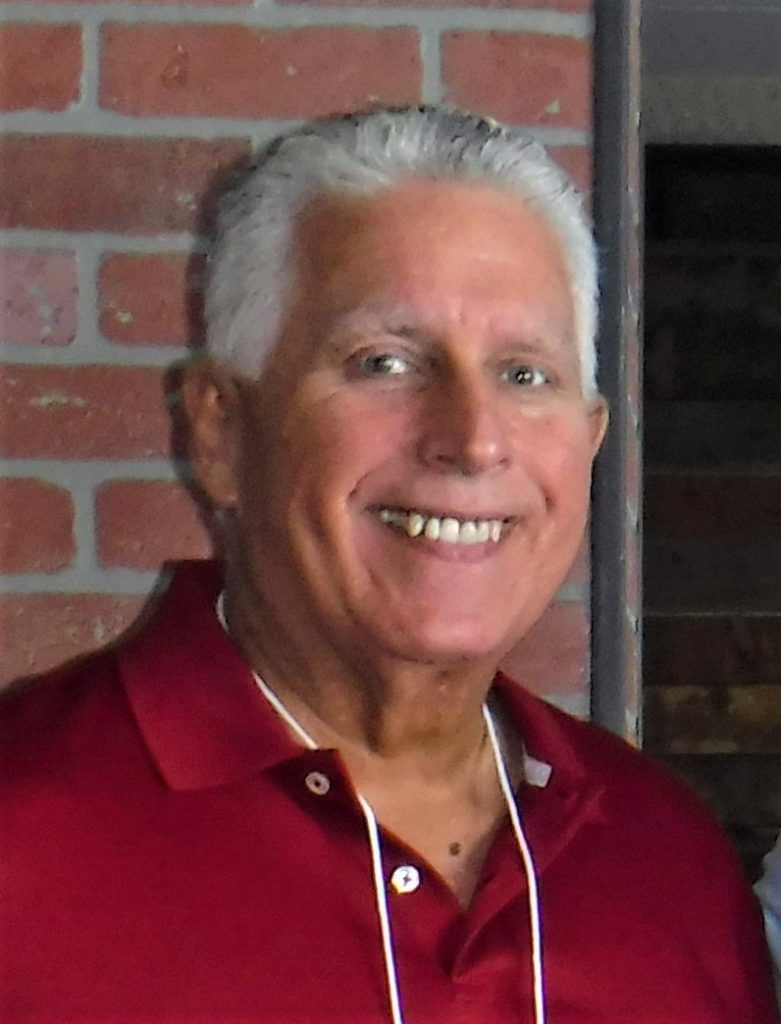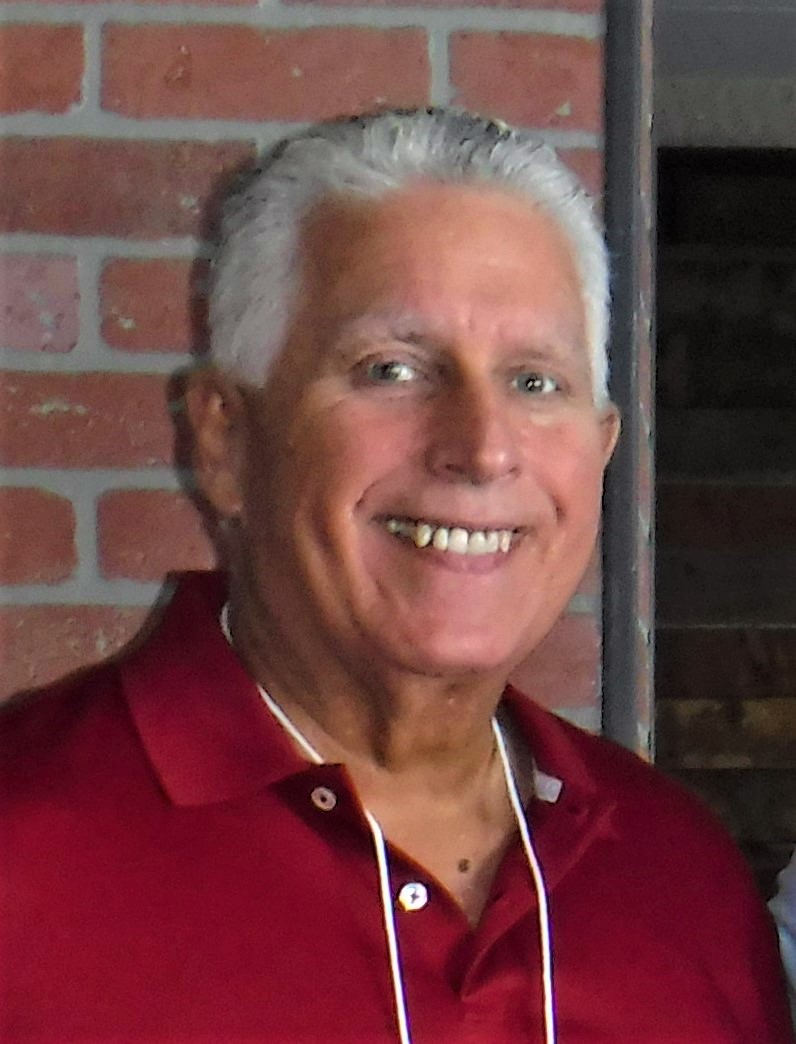 When you purchase your Sedona Wellness PEMF System from our online store you will receive Free Lifetime Support and Training from our staff. We provide Private Weekly PEMF Training webinars to educate our customers in how to achieve maximum results and provide answers to your questions during our Q & A session of the webinar. Coach Jimmy K works closely with the Franz Zach inventor of the Sedona Pro PEMF system to bring you the most up to date applications and protocols from Sedona World Headquarters in Austria.
The increasing public demand for alternative and complimentary health therapies provided him with enthusiasm to incorporate the latest discoveries in energy medicine and technical innovations into Sedona Pro PEMF Wellness System.
In comparison to other Full Mat PEMF systems available to consumers the Sedona offers much more value. The BEMER and iMRS companies are MLM ( Multi Level Marketing ) these companies are more focused in making a sale than learning how PEMF truly works and how it can help the end user. After all, your overall success comes from having the knowledge in how to use the Sedona Pro PEMF properly and effectively to achieve maximum results that you deserve. This is an investment in achieving optimum health and a brighter future for you and your family. If you have any questions please call us at 503-395-4142 
Which System Will Properly Suit Your Needs & Goals
When you are investing your hard earned money in such a sizable purchase our team wants you to make an educated decision. Understanding PEMF can be overwhelming to the average person that has limited knowledge. We have taken the time to research and provide you with decades of knowledge on this website to help you make an educated decision. We invite you to call Coach Jimmy K at 503-395-4142 for a personal one on one consultation that can help answer any questions that you may still have.  
The Sedona Pro is our base unit that features 3 programs ( Relax, Wellness & Sport ) There are 12 preprogrammed settings in each Program for a total of 36 settings to choose from. This is a great entry level system for pain and inflammation and better circulation. If you have multiple health issues to address then we suggest the Sedona Pro Plus unit below with the Custom Program Upgrade that offers you the ability to create thousands of frequency choice similar to the Famous RIFE system.
Also Scroll Below to Add the Lifetime Warranty 
503-395-4142
The Sedona Pro Plus  features 3 programs ( Relax, Wellness & Sport ) but also includes a 4th Custom Program that allows you to design your own special frequency settings with a range between 0.01hz to 15,000hz. This makes the SEDONA a great option for home or professional clinicians. There is really no other device with this many options for PEMF therapy.
Also Scroll Below to Add the Lifetime Warranty 
503-395-4142
Protect Your Investment with Our Lifetime Warranty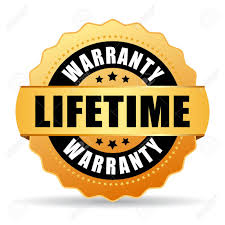 Enjoy Peace of Mind with our Exclusive Sedona Lifetime Warranty for pennies a day. Protects you against damage to Control Module, Electronics, Copper Coils and inner mechanics.  Normal Wear and tear or damage to fabric or cover of Mats or Pillow are not covered
Special upgrade for Customers that purchased the Basic Sedona Pro Wellness System with 36 settings. This upgrade will add a 4th Custom Program to your options. The Custom Program allows you to program 12 custom designed settings giving you thousands of options versus a limited 36 choices in the Sedona Pro Base unit.
Technical Data:
Frequency: 0.01hz – 15,000 Hz
Intensity: 1 – 100 Gauss
Number of Programs: 3 with 12 settings in each ( Pro Plus ) includes Custom Program which allows 12 more custom settings.
Program Duration: 1 minute – indefinite
Input Power: 110 – 240 V AC
Control Unit: 9″ x 10.5″ x 4″, Weight 3.6 lbs
Mat Applicator: 68″ x 23″ x 1.5″, Leatherette fabric, Weight 12.6 lbs
Pillow Applicator: 8″ x 10″ x 2.5″, Leatherette fabric, Weight 8.6 lbs
Waveforms: Our Sedona PEMF Systems have 5 Proprietary Waveforms compared to our competitors ( 1 or 2 )
Impulse
Sine
Rectangular
Multi Resonance 
Sawtooth
Multiple Applicators:
The Sedona Wellness PEMF System includes the Sedona mat and Sedona pillow. These can be run simultaneously and independently. This means the mat can be used with one program e.g. for relaxation, while the pillow is being used with another program e.g. for lower back inflammation by choosing separate programs, settings and times for each of them. You can also purchase a separate mat and run two mats at the same time using different programs. This is why the Sedona Pro  PEMF systems out perform the competition.
Warranty:
Sedona Wellness PEMF System includes a 3 year warranty (you can purchase an optional Extended Lifetime Warranty for $290.00) Call Coach Jimmy K at 503-395-4142 for details.
Extra Sedona Pro Mat or Pillows
Extra Sedona Pro Mat $1295.00
Add a second Sedona Mat to your system. The Sedona Pro Control Module can run 2 mats simultaneously. Great option for Practitioners offering the ability to treat 2 clients at the same time. Great for personal use at home allowing 2 people to enjoy using a Sedona Mat simultaneously at the same time.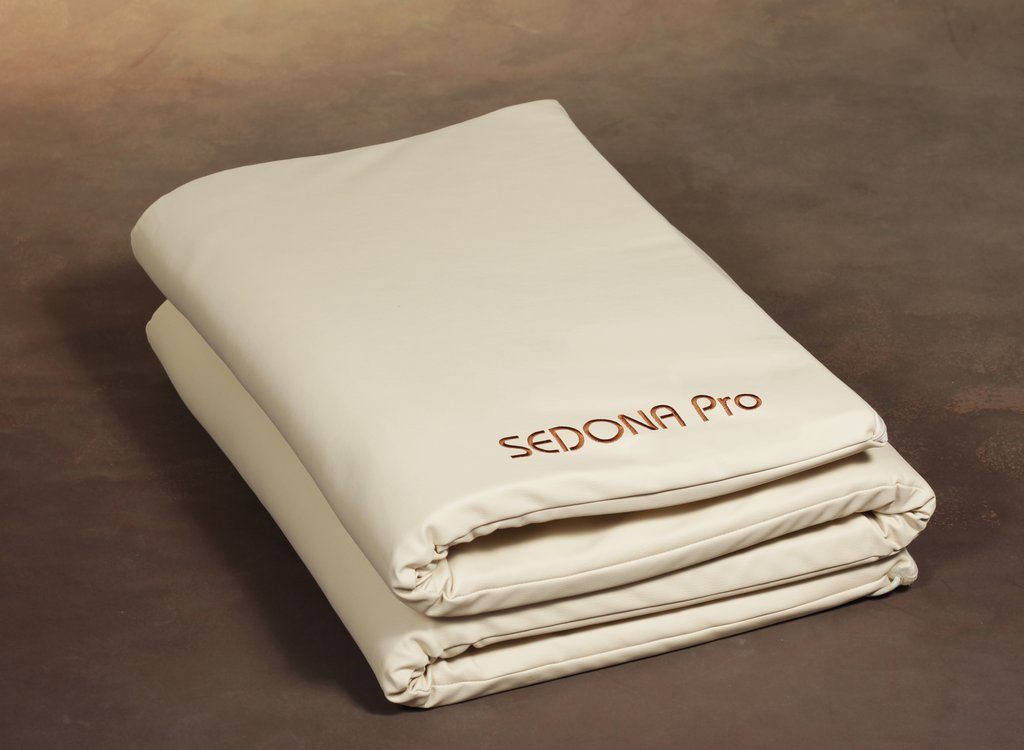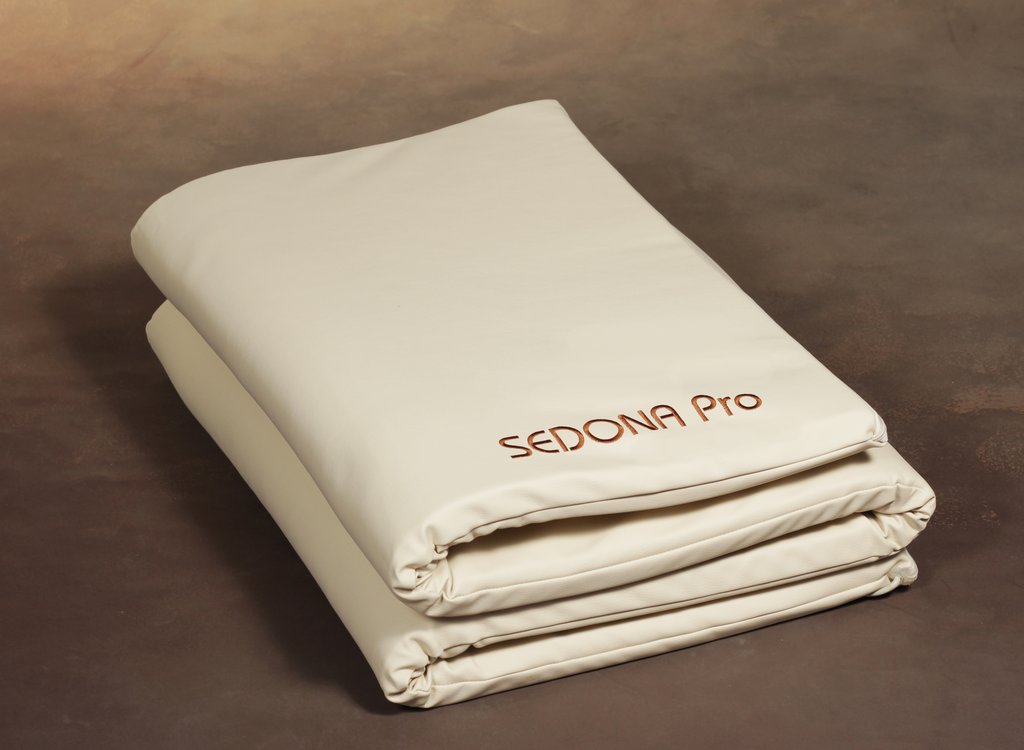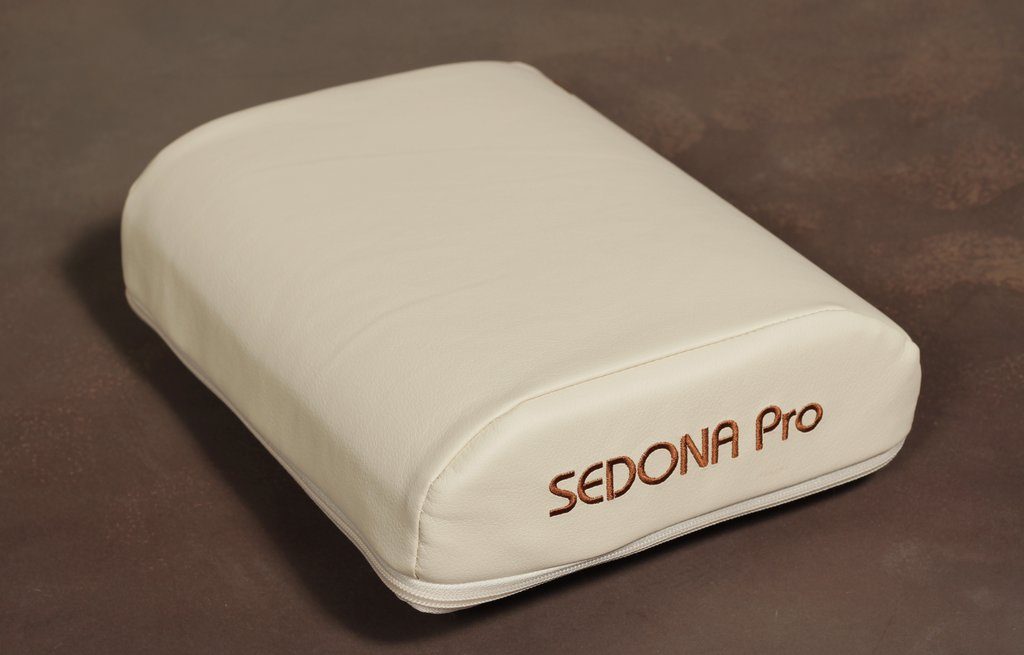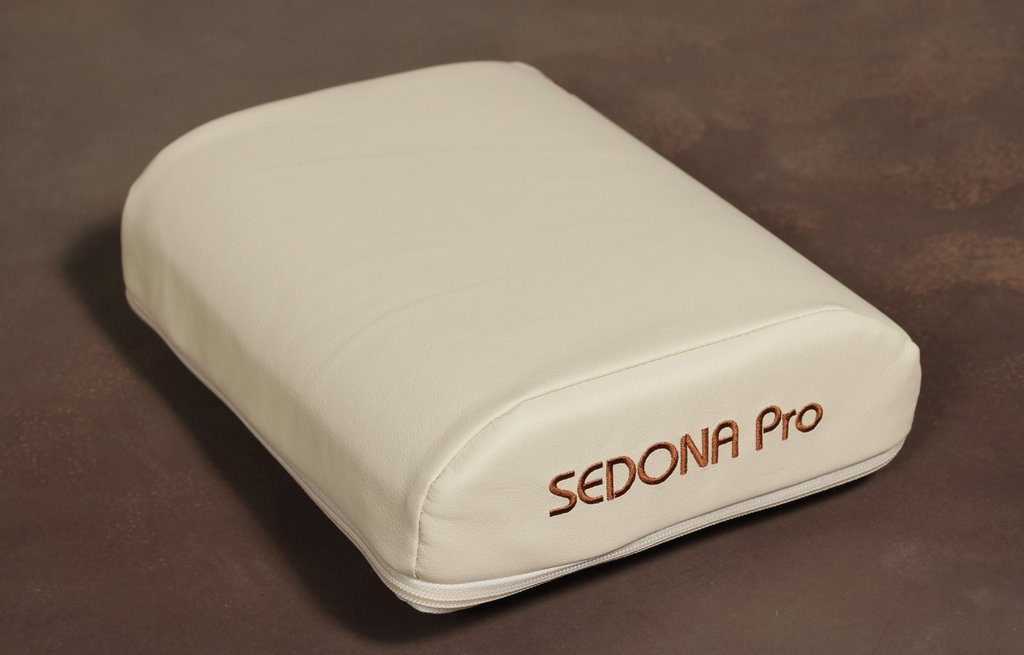 Extra Sedona Pillow $1295.00
Add a second Sedona Pillow to your system. The Sedona Pro Control Module can run 2 mats simultaneously. Great option for Practitioners offering the ability to treat 2 clients at the same time.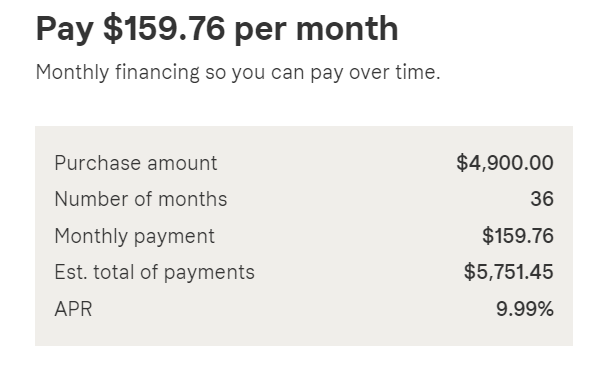 Call Coach Jimmy K today to find out how you can own this Amazing SEDONA Pro PEMF Wellness System today for as little as $160.00 a month. Whether you are a Practitioner wanting to expand your services or want to use it for personal use take advantage of our Financing Plan. Call Coach Jimmy K today at 503-395-4142 for more details. Illustration to the left does not include $260.00 Shipping or Extended Lifetime Warranty that can be included to the financed amount for one monthly payment. No penalty for early payment of balance and if you would like to pay a portion and finance the rest we are here to serve you. 
About Us: The Man, Research and Commitment to Excellence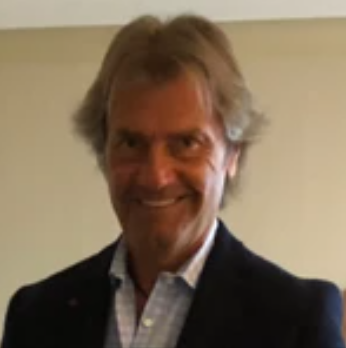 As the chairman of Sedona Wellness Ltd., Franz Zach is both a pioneer and international expert of the harvesting of energy and its application to wellness products. Franz started manufacturing and distributing PEMF devices in 1991. "Sedona" stands for Magnetic Energy which is one of the most intensive forms in the area of Sedona, Arizona. "Sedona Wellness Ltd." continues its focus on providing health, wellness and beauty improving devices that generate frequencies and waveforms that utilize Pulsed Electromagnetic Fields (PEMF).
Franz has been a leading proponent on educating people around the world as to the unlimited potential values of this science. To that end, he and his company created a new generation of high-value frequency therapy products which offer a wide range of application possibilities. The increasing public demand for alternative and complimentary health therapies provided him with enthusiasm to incorporate the latest discoveries in energy medicine and technical innovations into these products, and then make it available worldwide at an affordable price.
Even long before NASA, the Soviet space program provided their citizens with many medical breakthroughs that were used to keep the cosmonauts healthy in space. Franz and his engineers at Sedona Wellness Ltd. decided to expand upon this early Soviet research to create a scientific medical device that was not only capable of creating a high intensity magnetic field using a 7.83 Hertz  frequency (called the Schumann Frequency), but also had the versatility  to generate a wide range of frequencies and waveforms from a very low intensity of 0,35 Gauss up to a strong intensity of 100 Gauss.
The Principles of PEMF Treatment
Before you start paddling into the Magnetic field therapy treatment, there are a few principles that you must learn which shall guide you throughout the methodology of the process and keep a track of progress in the treatment-
1st Principle: Magnetic field passes even through the body regardless of the bone thickness as if they didn't exist.
2nd Principle: The design of the magnetic field generating coil determines the shape of the magnetic field lines. So it is really important to know the insights of the coil design and its implications as to place the applicator at which place and how?
3rd Principle: The magnetic field intensity or strength of magnetic field is inversely proportional to the distance from the device. The farther the weaker.
4th principle: Depending upon the level of the problem and its reach, the time extent for magnetic field therapy is decided. Magnetic fields with less intensity create lesser impact and hence shall be done for long term period.
5th Principle: The excessive long term use of Low strength fields or general use of High intensity fields may lead to "aggravations".
6th Principle: The response of different individuals is different to the Magnetic field therapy and as every session is like a new session because of little impact from each session, so if there are at all any side-effects or any rejection signs from the body, alterations should be made in the MF variants like duration of therapy, frequency of the magnetic wave or the magnetic field intensity.
7th Principle: The most challenging part in the whole treatment is the acceptance of the static magnets to be used on their body, sometimes because of lack of awareness of their potential or in other cases because of impatient attitude.
8th Principle: Once exposed the PEMF leads to a ripple effect and hence the effect can last longer after the exposure. These are also referred to as "Harmonics".
9th Principle: The frequency of the PEMF harmonics far more than those of the device used, which leads to some time lag for development of the harmonics and hence it is desired to keep at least 6-8 hours gap in between successive therapies.
10th Principle: Usage of a single frequency for more time can turn out to enhance the bodily tolerance for it which shall eventually bring down the treatment benefits either previous or new. Just like the essence of a rose which goes away once we get comfortable in that surroundings.
11th Principle: An attempt either to mix or to match any of the treatments with different frequencies shall lead to superposition which shall result either in cancelling of waves when of opposite nature and increment when additive in nature. In the combination field very little research has been done so far but generally a static magnet is a complimentary counterpart for PEMF.
12th Principle: The problem of depletion of tissues is quite cumbersome to deal with as a good nutrition is required in which case, supplements may prove to be an aid. As the magnetic field requires ions for its propagation, so Ca, Na and K ions need to be present in adequate amounts along with some other electrolytes.
13th Principle: Movement of ions is far more fast and easy than that of reconstructing a tissue.
14th Principle: Magnetic field also has implications over the cell membrane charge and the membrane channels (open ones), which helps in maintaining the balance and restoration of the cell function. Ultimately which shall lead to better functioning of the tissues.
15th Principle: Magnetic field therapy heals at the fundamental level itself and a large variety of these also improve the body circulatory system.
16th Principle: Various Biochemical processes like phosphorylation of myosin helps in generation of more amount of muscle energy.
17th Principle: Magnetic field also helps in protection of cells against any injuries if used prophylactically or if used after an injury.
18th Principle: The duration of the treatment course must be most intense in the initial phase likely on daily basis and then on the basis of improvement can be narrowed down later to weekly basis or monthly basis gradually. It seems quite hectic considering the time and money considerations and hence preferred for a home-based system where daily treatments can be deployed till resolved.
19th Principle: Magnetic field therapy often helps in reduction of stress, which is fruitful for every one and hence can be set up in home itself for daily based treatments.
20th Principle: The various magnetic field equipments provide varied results and must be selected on the basis of the problem which needs healing. And accordingly they behave different for different frequency ranges like UV, microwave, Infrared, low or extremely low, in the decreasing order so need proper guidance for usage.
21st Principle: The absence of FDA approval for any particular device doesn't signify that the device is not safe to use or is less effective. FDA endorsement is just a certification that the device shall work in accordance with the marketing guidelines given by manufacturer as he has to comply upon agreement with FDA policies by availing sufficient evidence. As it requires great capital investment it is not affordable for smaller companies.
22nd Principle: Sensitivity from Magnetic field happens in only 1-5 % users and hence requires cautious usage with gradual increments for the intensity and duration for daily treatments, in case of low strength treatments.
23rd Principle: Sensation experienced may vary for each individual, which is purely dependent on the sensitivity of that individual to Magnetic Field.
24th Principle: These treatments are generally complimentary to other therapies and hence in rare cases one shall find the alone use of Magnetic Field therapies.
25th Principle: As the Magnetic field treatments comply upon the fundamental action to tissues they can be used for dealing with plenty of health issues.
26th Principle: These can be used for maintenance as well as a treatment for the various health issues.
27th Principle: Always remember that illness is always in course of layers and if due to some reason you don't get results out of Magnetic field therapy, check for its proper usage rather than questioning that this actually works or not.
               How the Sedona Wellness PEMF System Can Help
When the cells of the body have been injured, by toxin overload, they may lose their ability to generate proper energy levels to maintain their health. When this occurs they will swell and heal slowly or not at all. The result may be chronic swelling, chronic pain(inflammation) or poor bone healing.
We use Sedona Pro PEMF pulsed electromagnetic field therapy to help the body recover from this by giving it the frequencies needed for healing. Chronic conditions will improve and soreness diminishes.
It is a supportive therapy that aids with detoxification, pain relief, cell rejuvenation, chronic fatigue and many more.
Pain is a message from our body. The tissue cries out for energy flow, in the form of magnetic fields. The reason that Pulsed Electro Magnetic Field (PEMF) therapy programs in the Sedona Pro and Sedona Pro Plus works so effectively is because it supports the metabolism and increases the blood flow throughout the whole body. Red blood cells pass through capillaries supplying oxygen to the surrounding tissues. Blood flow is increased through the pulsating electromagnetic field. The exchange of oxygen is extremely fast in the basic tissues. Here the oxygen partial pressure rises by 400 – 800% therefore all cells breath and function better and better.
Magnetic field therapy works in the cell and supports the functioning of inner regulation mechanisms while enhancing the self-healing capacity. The action of magnetic field therapy may be summarized in three main effects:
1) Increased blood circulation
Thermo-graphic measuring charts show the increase of circulation under a magnetic field. This leads to a better nutrition and rejuvenation of cells.
2) Improved oxygen supply
The PEMF ensures increased oxygen extraction (de-oxygenation) and enriches the tissue with oxygen.
3) Enhanced metabolism
PEMF enhances both anabolism and catabolism.
Long before NASA, the Soviet space program provided their citizens with many medical breakthroughs that were used to keep the cosmonauts healthy in space. Franz and his engineers at Sedona decided to expand upon this early Soviet research to create a scientific medical device that was not only capable of creating a high intensity magnetic field using a 7.83 Hertz  frequency (called the Schumann Frequency), but also had the versatility  to generate a wide range of frequencies and waveforms from a very low intensity of 0,35 Gauss up to a strong intensity of 100 Gauss.
Years of scientific study reveal that our internal organs, muscles, nervous and circulatory systems respond quite differently to the complexities and combinations of frequencies, wave-forms and intensities of magnetic field therapy. 
Positive Effects of Sedona Wellness PEMF System
Improves blood circulation and micro-circulation – reduces blood platelet adhesion (stickiness).
Positive influence on secondary disorders, such as migraine, tinnitus.
Prevents Thrombosis (blood clots) – patients using blood thinners must consult with physician before using PEMF therapy.
Regulates high and low blood pressure – stimulates natural release of Nitric Oxide to relax and expand blood vessels.
Improves blood vessels: improves the cholesterol level, increases the oxygen partial pressure.
RESPIRATORY TRACT
Increases oxygen uptake and reduces respiratory problems and asthma attacks.
SKELETAL SYSTEM
Enhances the healing of muscle injuries from strains, sprains, tendonitis, bursitis;
Osteoporosis – measurable increases in bone density (20 to 30 percent) after only six months of daily use;
Arthritis – reduces pain and inflammation, improves circulation and oxygenation.
Enhances the healing of muscle injuries from strains, sprains, tendonitis, bursitis;
Positive effects on Fibromyalgia – not a cure but relieves symptoms with continued use;
Speeds post – operative healing of tissues, scars, etc.
METABOLISM AND HORMONE SYSTEM
Improves metabolism functions;
Stimulates ATP production to provide more energy for the cells;
Moves waste products and toxins out of the cells;
Provides positive effects in: elderly diabetic, rheumatic disorders, allergies, menopausal complaints.
NERVOUS SYSTEM
Reduces stress;
Positive effects in: Nervousness, Burnout syndrome, Sleeping disorders.
Sedona Wellness PEMF System can help Energize our Trillions of Cells
From 1000's of clinical experiments, we know that PEMF can reduce pain sensations almost immediately! When cells are toxic, degenerated, or damaged, the cell membrane gets thick and stiff; therefore, the electrical and chemical receptors don't function properly.
During a PEMF session when the pulsating field reaches the cells, the cell membranes are exercised and they become more flexible and more vital, like they were when they were younger and healthier. The cells expand; fresh nutrients and oxygen rush into the cells. The cells then contract and push toxins out. As a result, the cells are cleansed and refreshed.
We can also think of PEMF as a battery recharger for the human cell. Looking at the chart below, we now know that the voltage of a healthy cell is above 70 millivolts and when we get sick that voltage can drop. When the cells voltage is in the range of 40 to 65 millivolts inflammation and chronic diseases will start to manifest within our cells and organs. When the energy drops to as low as 30 millivolts or lower it will open the door to cancer. Pulsed electromagnetic fields (PEMF) act like a catalyst and battery recharger for the human cells and these PEMF's are critical for human metabolism.
All types of cells respond: muscle cells, blood cells, brain cells, bone cells. Why? The magnetic field "permeates" all cells in the body simultaneously, down to the last molecular level –reaching parts of the body that cannot be influenced efficiently with other methods to enhance ion exchange, cell voltage, normalize circulation, and increase the oxygen utilization of the cell. Acute and even chronic conditions may disappear completely.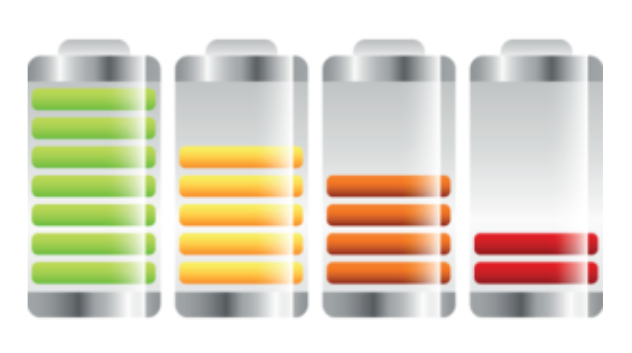 How The Cells React to Sedona Wellness PEMF System
Without an electromagnetic exchange between cells, nothing happens in the body. Human chemistry is controlled by natural electromagnetic energy. The body is not healthy if the cells are not healthy.  When a complementary electromagnetic field is introduced into the body, healthy electromagnetic exchanges can be reestablished. This is the reason why PEMFs are considered to be extremely useful; they are capable of stimulating all levels of the body. When applied externally, the PEMF therapy completely penetrates the body and affects individual cells, organs, tissues, and thereby the entire body.

Looking at the picture below you see that cells with a 70 millivolt charge or higher the cell is more balanced and healthy and the cell on the left has an imbalance. When the millivolts are lower that 65mV the body's cells and organs are susceptible to inflammation and chronic health issues. When the cells millivolts reach below 30mV's cancer could evolve.
The Sedona Pro PEMF Wellness System is designed to sustain the electrical surface tension of all cell membranes in the body. When the electrical surface tension of the cell membrane is maintained, neuron, tissue, and muscle cells are able to increase their productivity because nutrients remove waste by moving readily and efficiently into the cell.
PEMF studies and clinical trials have shown when the electrical surface tension of the cell membrane is maintained, there is improved blood supply allowing the red blood cells to distribute more amounts of oxygen across the body and ultimately boosting the immune system to encourage more rapid healing. By and large, better cell function ensures better performance of the entire body.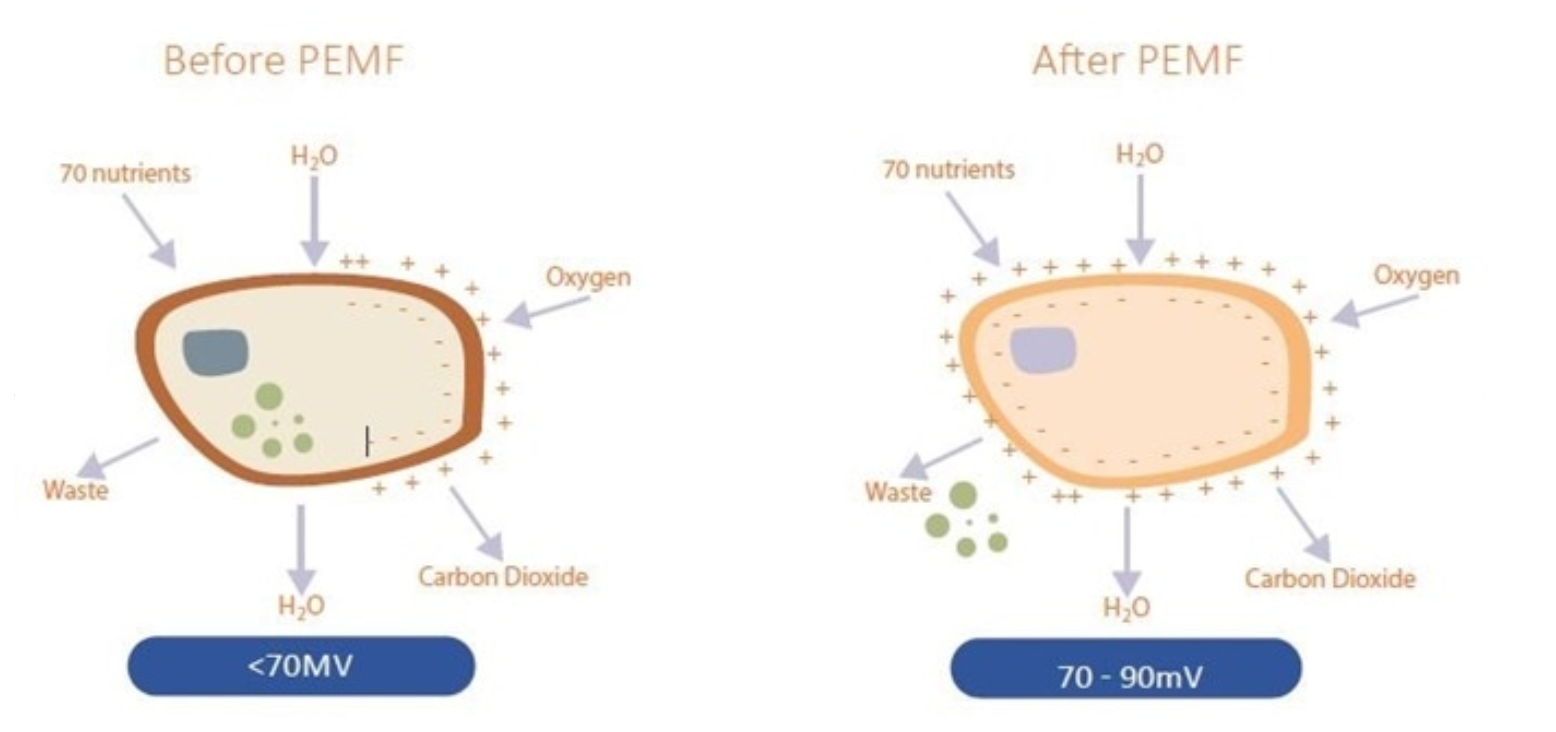 Sedona PEMF Therapy for Diabetic Neuropathies
Diabetic neuropathy is a type of nerve damage that can occur if you have diabetes. High blood sugar (glucose) can injure nerves throughout your body. Diabetic neuropathy most often damages nerves in your legs and feet. Depending on the affected nerves, symptoms of diabetic neuropathy can range from pain and numbness in your legs and feet to problems with your digestive system, urinary tract, blood vessels and heart. Some people have mild symptoms. But for others, diabetic neuropathy can be quite painful and disabling. Clinical Trials have shown the positive effects of PEMF on diabetic neuropathy.
Over time, high levels of blood glucose can damage blood vessels and cause plaque to build up. It is essential for people with diabetes to correctly manage their blood glucose levels, blood pressure, and cholesterol levels to maintain healthy blood flow. Diabetes can cause nerve damage, and high levels of glucose may lead to a condition called diabetic neuropathy. One type of this condition can also affect a person's blood pressure and heart rate.
Clinical trials have shown the effectiveness of PEMF ( Pulsed Electro Magnetic Field Therapy ) as an alternative therapy for Diabetic Neurpoathy. The Sedona Pro PEMF Wellness System has a variety of carrier waves that oher PEMF Mats or systems do not offer as well as a wide frequency range from 0.01hz to 15,000hz. This allows you to address neuropathic pain with ultra low frequencies that will not over stimulate damaged nerves causing even more pain.
The Sedona Pro PEMF System features special frequency settings of 30hz, 50hz, 8-70hz, that utilize sinusoidal waves and rectangle wave that are proprietary for better blood circulation. These gentle pulses help energize red blood cells to separate them so they can flow more freely allowing the blood cells to carry more oxygen to the organs such as the pancreas, liver and kidneys. This also allows the platelets to flow better through blood vessels and microcapillaries that surround and feed the myelin sheath that protects the nerves and helps with nerve regeneration.
Peripheral neuropathy is a type of nerve damage that typically affects the feet and legs and sometimes affects the hands and arms. This type of neuropathy is very common. About one-third to one-half of people with diabetes have peripheral neuropathy. There have been many clinical trials showing how PEMF Therapy helps with peripheral blood circulation for people suffering from diabetes related peripheral neuropathy.
What are the symptoms of peripheral neuropathy?
If you have peripheral neuropathy, your feet, legs, hands, or arms may feel
burning
tingling, like "pins and needles"
numb
painful
weak
You may feel extreme pain in your feet, legs, hands, and arms, even when they are touched lightly. You may also have problems sensing pain or temperature in these parts of your body.
Autonomic neuropathy is damage to nerves that control your internal organs, leading to problems with your heart rate and blood pressure, digestive system, bladder, sex organs, sweat glands, and eyes. The damage can also lead to hypoglycemia unawareness.
Clinical trials have shown the effectiveness of low-frequency pulsed electromagnetic field therapy which induces quasirectangular currents that can depolarize, repolarize, hyperpolarize neurons and can potentially modulate neuropathic pain and nerve impulse. It stimulates the cell power stations and enhances cell metabolism resulting in higher mucosal content of RNA, DNA and improve the microcirculation due to an increased release of calcitonin gene related peptide-CGRP, a bioactive messenger responsible for the formation of capillaries in wound area.
Focal neuropathies are conditions in which you typically have damage to single nerves, most often in your hand, head, torso, or leg. The most common types of focal neuropathy are entrapment syndromes, such as carpal tunnel syndrome. Other types of focal neuropathy are much less common.
Proximal neuropathy is a rare and disabling type of nerve damage in your hip, buttock, or thigh. The damage typically affects one side of your body and may rarely spread to the other side. Symptoms gradually improve over a period of months or years.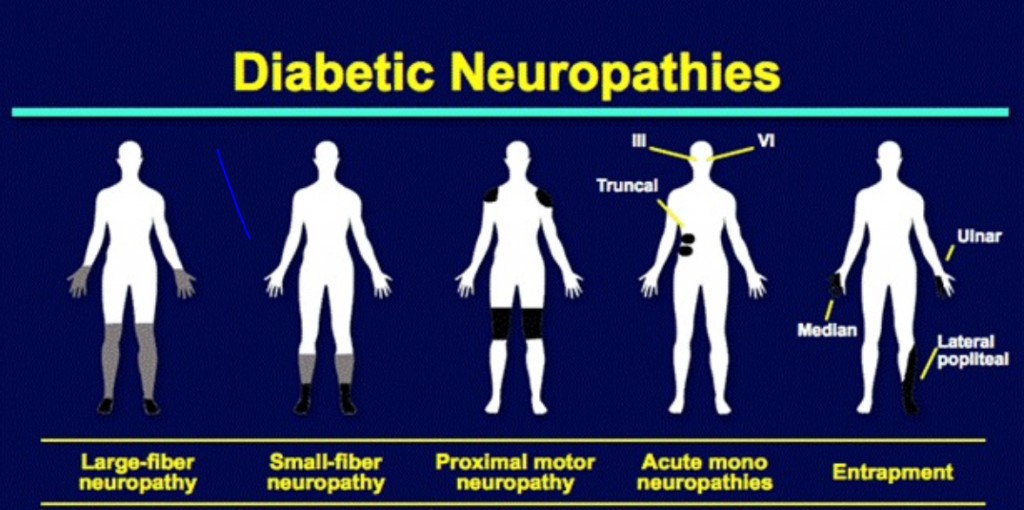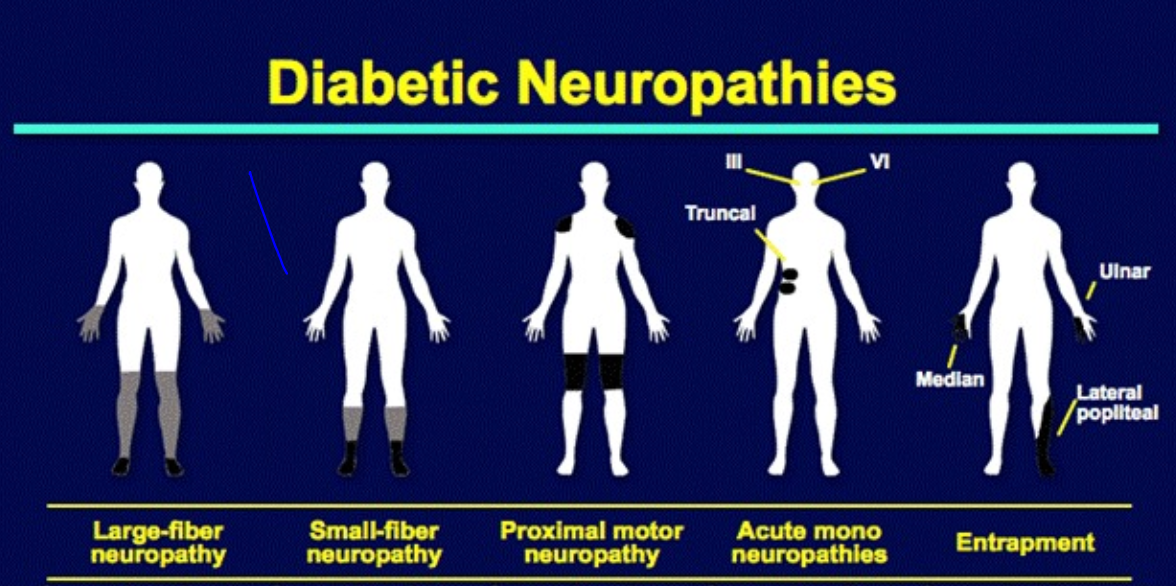 Harmful EMF's Versus Healthy PEMF Therapy
For people studying PEMF therapy, one major concern is related to the negative effects of other EMFs in the environment, and the so-called 'electro-smog' created by them. Many differences exist between these detrimental EMFs and the therapeutic EMFs produced by PEMF devices.  
There are many differences between harmful EMFs and the therapeutic EMFs generated by PEMF devices. Magnetic frequencies and waveforms will either amplify or diminish the body's own signals. Harmful EMFs negatively affect the body's natural functions while therapeutic EMFs act in supportive ways, enhancing cellular communication and overall health. The balance or "homeostasis" of the human organism can easily be negatively affected by electromagnetic changes in the environment, and an unbalanced body is more susceptible to disease. EMFs interact with living systems, affecting enzymes related to cell division and multiplication, growth regulation, and regulation of the sleep hormone melatonin (controlled by the pineal gland metabolism), among many other effects.  
One of the good magnetic fields is known  as, pulsed electromagnetic fields. PEMF Therapy contributes to the healing and improvement of the health of both humans and animals. PEMF is a technology that has been used internationally for several decades to help to reverse those imbalances caused by harmful electromagnetic fields by delivering beneficial frequencies to your body. It accomplishes this by sending a pulsing electromagnetic field that stimulates and energizes the cells within your body. Your body takes this energy and then uses it for its natural self-healing functions.  

The Effects Sedona Wellness PEMF Has on Blood Circulation
The blood circulatory system is in charge of delivering oxygen and nutrients to every cell in the body. Its two main parts are the heart and the blood vessels that run throughout  the body. The arteries, which are the biggest blood vessels, carry the blood away from the heart; the veins carry it back to the heart. The capillaries are the smallest blood vessels, and they deliver oxygen and nutrients to the cells. We have two types of blood circulatory systems in our body. 
The systemic, and the pulmonary circulation systems.Systemic circulation provides the organs, tissues, and cells with the blood, oxygen, and nutrients they need. The Pulmonary circulation is the place where the fresh oxygen we breathe enters our blood and the carbon dioxide we excrete exits the blood.
There are a number of mechanisms that cause blood vessels to open to improve circulation. These include the movement of ions, production of nitric oxide, among others, the cause blood vessels to dilate, improving circulation. This includes all sizes of blood vessels. When blood vessels dilate there is increased blood flow with increased oxygenation of tissues. Increase circulation is considered one of the primary benefits of PEMFs in helping to heal the body, reduce swelling and increase nutrients and immune factors to tissues.
Vasodilation is the dilation of the blood vessels. An abnormal or decreased production of nitric oxide (NO), as occurs in various diseases, affects blood flow and other vascular functions. In a healthy cell environment, blood vessels are constantly producing nitric oxide. In the inner lining of the blood vessels (endothelium), nitric oxide serves as a messenger to signal that the adjacent smooth muscle relaxes in the blood vessel wall, which dilates the blood vessels. The subsequent increase in blood flow leads to a decrease in both blood pressure and heart rate. Improvement of blood flow is considered to be one of the most important mechanisms for the health-promoting effect of PEMFs, including: Improve nutrient transport, repair molecules, stimulate growth factors, increase oxygen, and eliminate waste products 
Low oxygen concentrations cause cell damage, with the severity and duration of oxygen deprivation in tissues indicative of the degree of damage. The vast majority of cellular functions depend on adequate oxygenation. PEMFs can significantly increase oxygen levels in tissues by improving blood circulation, helping the body carry oxygen from the air into the lungs and into the blood, and positively affect the ability of hemoglobin to transport and deliver oxygen.
A phenomenon called the "rouleaux effect" can make this process difficult or impossible. A Rouleaux formation consists of a stack of red blood cells that stick together. It resembles a stack of coins and is therefore commonly referred to as "roll forming". Due to the disc-like shape of erythrocytes, they are somewhat predisposed to this type of clumping. Capillaries can each pass only a single red blood cell. Therefore, it is necessary for healthy blood circulation to prevent a "rouleaux effect" as much as possible. Because PEMF therapy enables a balanced cell membrane charge, it has a direct impact on this effect. Properly charged red blood cells repel each other. Apart from preventing the "rouleaux effect", this separation of red blood cells allows for a larger available surface area for oxygen and nutrient uptake and exchange. In addition, magnetic fields appear to enhance the release of oxygen from hemoglobin, with exposure of only ten to thirty minutes increasing the rate of release of oxygen for several minutes to several hours  

PEMF changes the red blood cells' charge. This is important because, if not properly charged, they stick together and form clots. By restoring their charge, they repel each other, and are able to flow through and reach different parts of the body much easier and deliver the much needed oxygen. Red blood cells (erythrocytes) transport oxygen into the tissue. The number of red blood cells we carry and produce is amazing. We produce more than 200 billion red blood cells per day, which is equivalent to two million per second and they make up 70% of all cells in our body.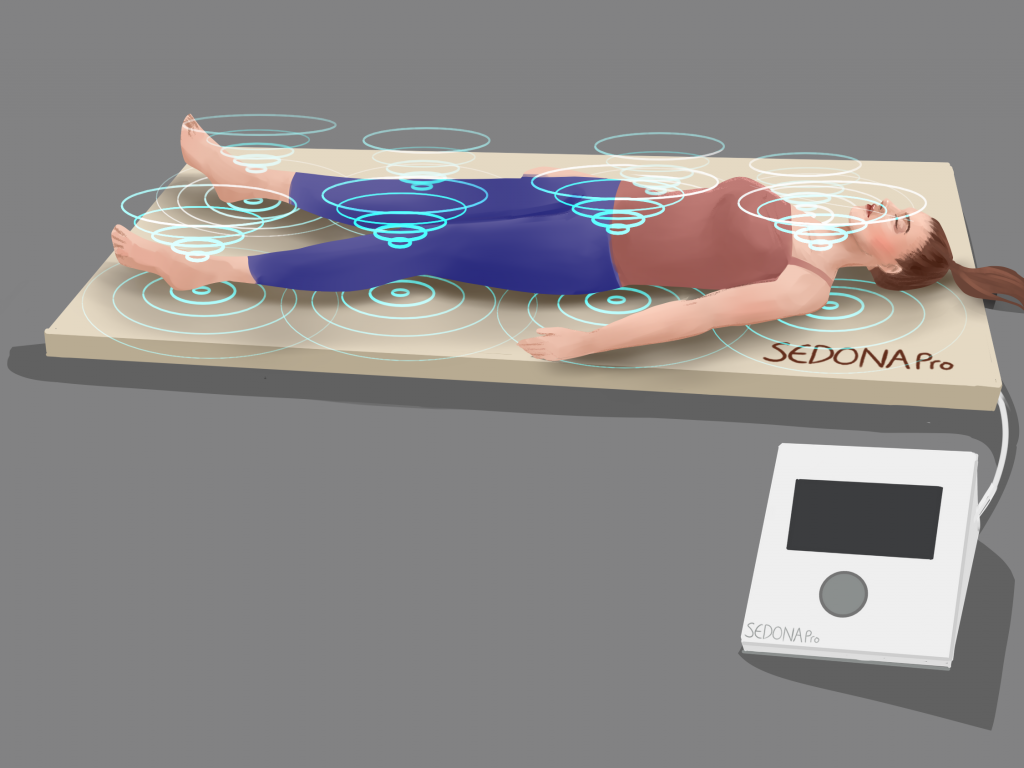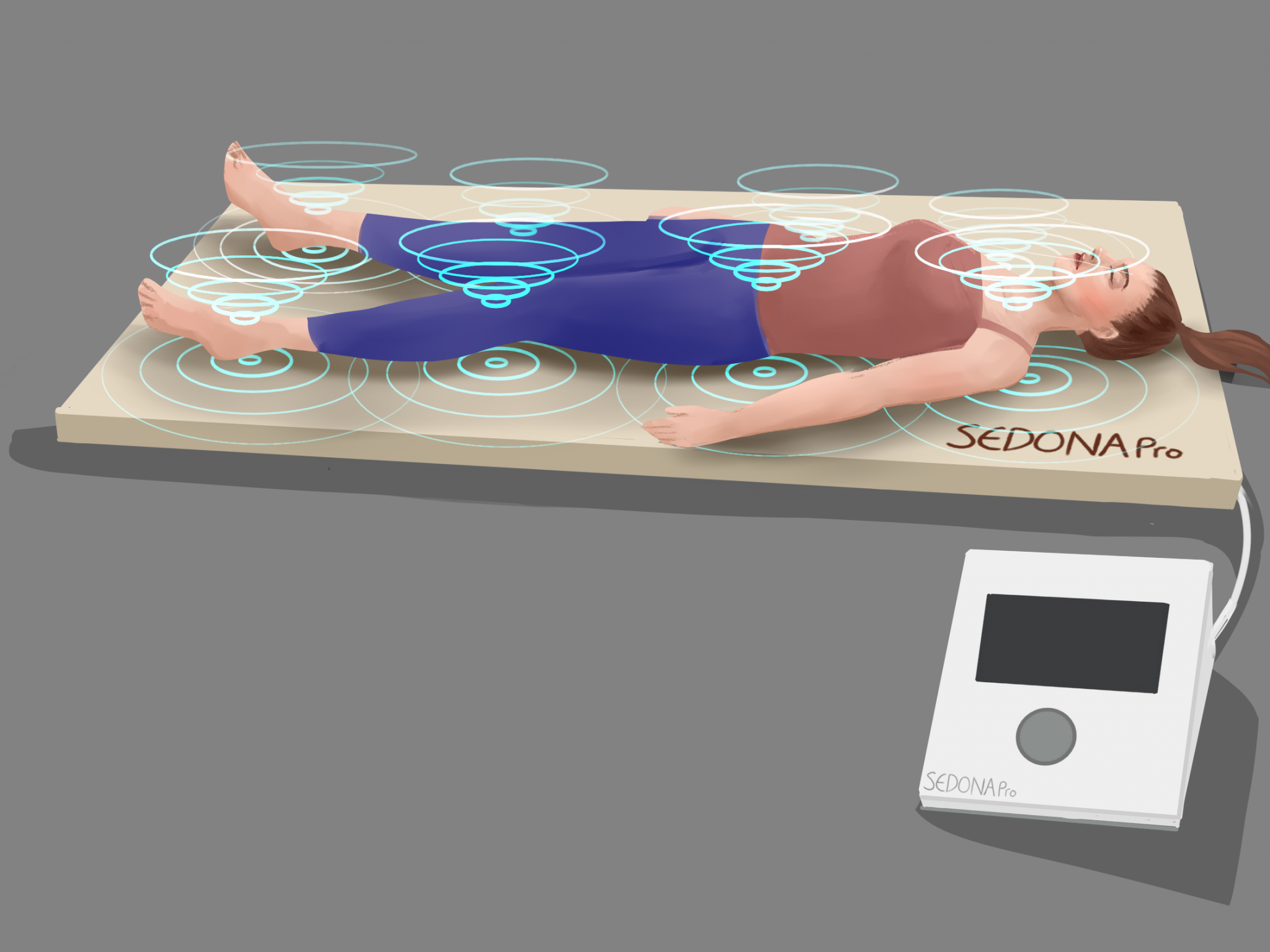 How the Sedona Wellness PEMF can address Health Conditions
PEMF has been clinically documented and proven to be beneficial for multiple ailing tissues ranging from bone to brain. The reason for these beneficial effects is because PEMF triggers a cascade of biological processes in exposed tissues without effecting nerve or muscle tissue. PEMF has been used extensively, effectively, and safely in the management of postsurgical pain and edema, the treatment of chronic wounds, and in facilitating vasodilatation and angiogenesis. Some studies suggest that PEMF may modulate the production of growth factors.
PEMF can be configured to modulate calcium-binding kinetics to calcium/calmodulin, which then activates nitric oxide synthase, and the relevant cascade ensues dependent upon stage of tissue repair process
By using the Sedona Wellness PEMF System fitness experts report a ten percent increase in your strength. Weight lifting and stomach exercises capabilities also experience similar progress. Tests have shown up to 20 percent increase in strength stamina in athletes within 30 days.
Pulsed electromagnetic field therapy has also known to have a positive effect on regenerating the optic nerve and regenerating nerves in general. Proper frequency and amplitude of PEMF ensure faster recovery from injuries, and rapidly and effectively repair irreparable joint damage.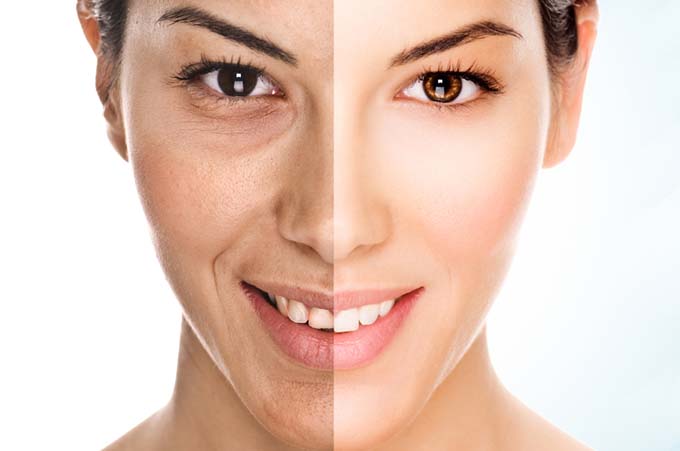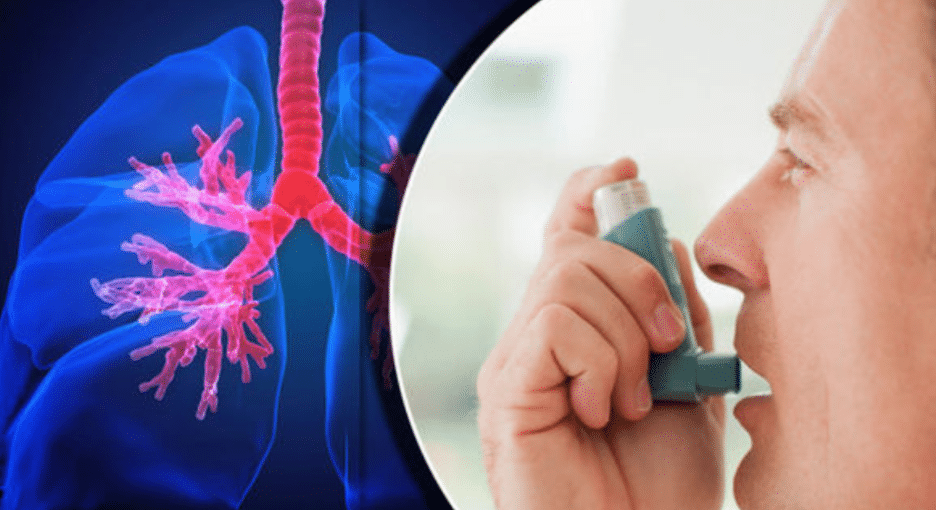 Asthma patients can find tremendous relief by using the  Sedona Wellness PEMF System. It well established that PEMF has anti-inflammatory and analgesic effect on it's user. Of course, for Asthma treatment with PEMF therapy to be effective, the PEMF device in use, has to have the correct frequency and waveforms to ensure that such effects occur. Our Sedona Pro PEMF devices have a preregistered setting that will reduce inflammation in the lungs over time.  
When cell death occurs, it is difficult to heal, but when Sedona Wellness PEMF System therapy is applied soon after the injury, the chances are significantly better that neuronal cell death can be either slowed down or even stopped. A study published by Elsevier showed some promise in a study that was performed with rats, where
(TBI) was duplicated through two types of injuries to the head. This study was designed to address that primary concern; getting PEMF therapy to the subjects soon after the injury occurred and also using a sham group in which conventional treatment was the only treatment given.
Where physicians do their work is to find out how PEMF therapy can aid in healing what has been altered in the molecular, cellular, and vascular responses. Neuronal death and cognitive impairment are critical, and that is why reducing inflammation in the tissue in the brain, as well as the healing of the necrosis of tissue is important.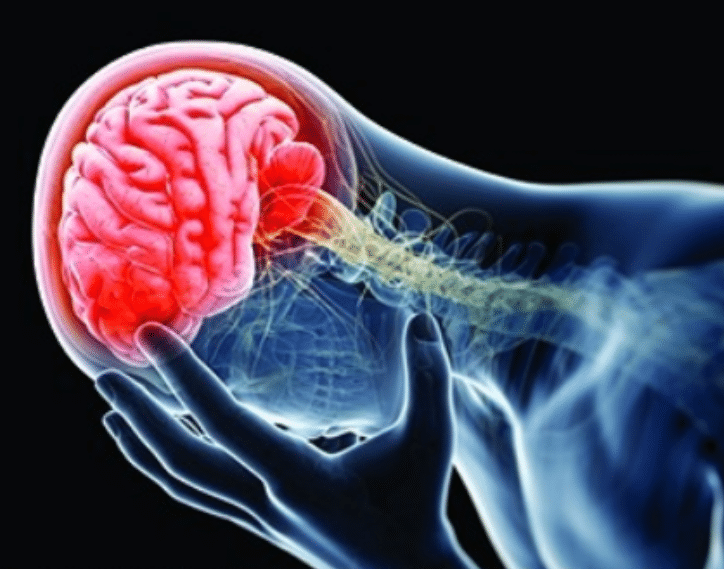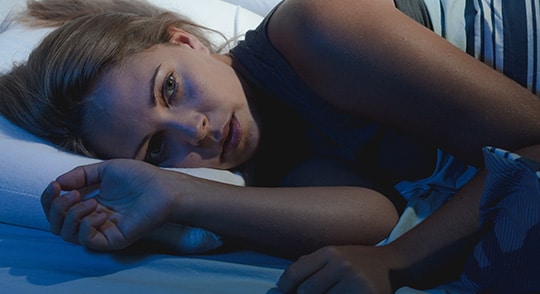 Research has also shown that Pulsing magnetic fields (especially the Schumann and geomagnetic frequency) stimulate the production of Melatonin in the pineal gland. Melatonin is one of the most important hormones for sleep and anti-aging. It is a powerful antioxidant that has been research proven to be oncostatic, which means it protects the body from cancer. PEMF therapy also helps with the production of HGH (Human Growth Hormone) in the pituitary gland. HGH is another vitally important hormone for sleep, rejuvenation and longevity.
Using specific programs available in the Sedona Wellness PEMF System the PEMF therapy emits gentle pulses that stimulate the nerves and awaken them. Those who have experienced the feeling that their "wires are crossed", have most likely experienced an altered function of the nerves. Some research on "nerve excitability" has shown that nerve impairments occur when nerve ischemia is present. The nerves themselves are critical regarding function, when they impact the part of the brain that controls mood. Depression may be healed through the gentle vibration of the electromagnetic frequencies that are emitted from the earth. 
Sedona Wellness PEMF System stimulates the body to produce and repair the natural neuro-chemicals – the "feel good" chemicals we all have, and need. Then the body will use the energy to repair other disturbances experienced elsewhere in the body. With the increased stimulation provided through a few regular PEMF treatments using our Sedona Pro Plus the body is able to produce sufficient neuro-chemicals to sustain the level to maintain a healthy attitude.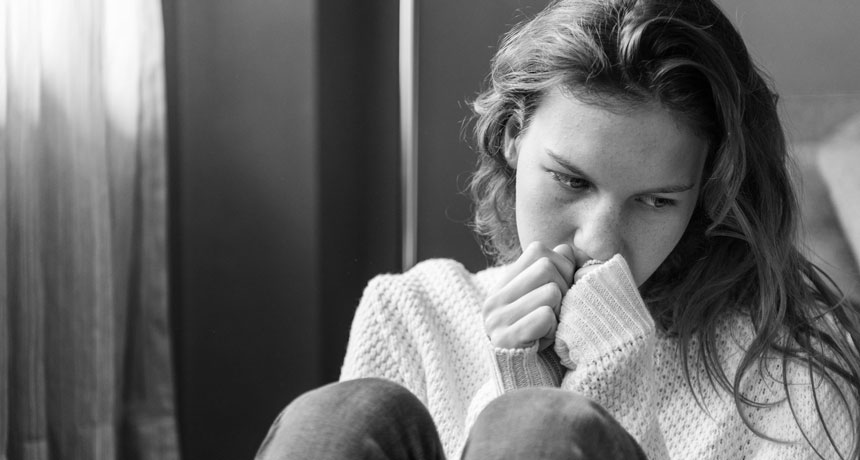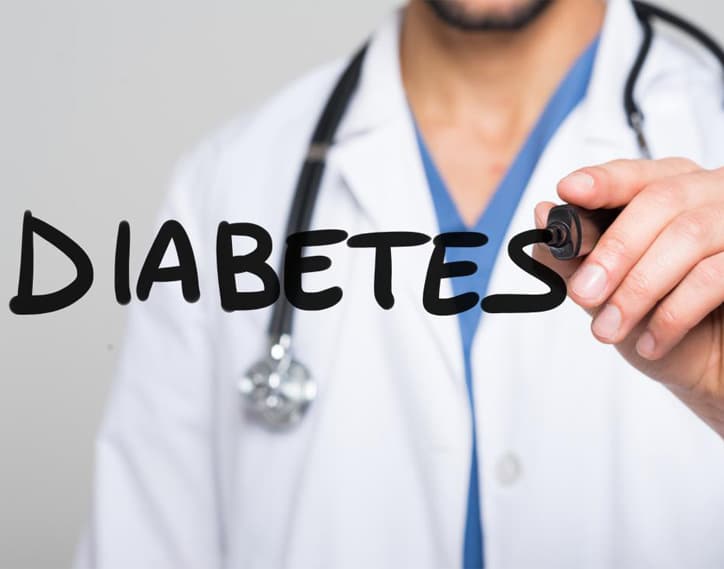 The use of Pulsed Electromagnetic Field (PEMF) therapy is scientifically proven to increase blood circulation, cellular response, tissue oxygenation, cellular detoxification, nitrification and regeneration of bone and soft tissue.  In short, PEMFs accelerate the natural recovery of diabetic tissues.
This therapy improves arthritis, helps the cellular function of liver cells, pancreatic cell function, improves the cells ability to better handle high levels of circulating insulin thereby reducing insulin resistance.
PEMFs are an excellent solution to help prevent the progression and heal the underlying damage across the whole body that is caused by diabetes.
Both professional and amateur athletes love the Sedona Wellness PEMF System for its rapid results. Healing from sports injuries can take several months, which is very problematic for athletes who are used to exercising on a regular basis. The body needs to increase its blood flow to the injured areas in order to carry nutrients to the affected areas. Using Sedona Pro's PEMF therapy is ideal for sports injuries as it boosts the body's own healing process by increasing blood flow and stimulating the body to repair damaged tissue.
PEMF Therapy induces a wide-band electromagnetic field with an intensity matching that of natural biological systems, and thus improves the energy level without any side effects. Through a multitude of physiological processes, like improved circulation, increased oxygen partial pressure in the blood, antirheumatic and anti-swelling effects, as well as activation of the synthesis of certain proteins, the body's natural healing and regeneration powers are increased by at least 30%. Quick regeneration has become one of the deciding factors in sports competitions today, where a fraction of a second can matter.
If used before exercise, it can reduce injury from tissue damage and improve recovery time. In every sport a good warm up is the prerequisite for top performance and reduces risk for injuries. At the same time though, it costs the athlete valuable energy. PEMF Therapy warms the muscle tissue and activates metabolism.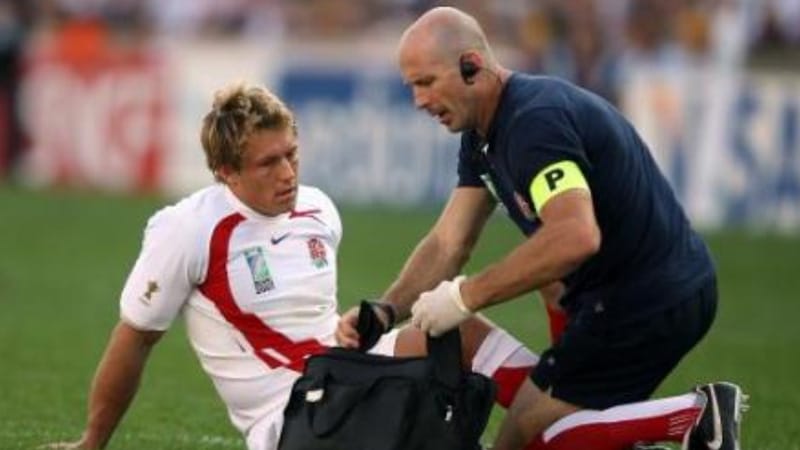 Lyme disease can affect multiple body systems and produce a broad range of symptoms. Not all patients with Lyme disease have all ms, and many of the symptoms are not specific to Lyme disease, but can occur with other diseases, as well. The incubation period from infection to the onset of symptoms is usually one to two weeks, but can be much shorter (days), or much longer (months to years). Early localized infection can occur when the infection has not yet spread throughout the body. Only the site where the infection has first come into contact with the skin is affected. Affected individuals can also experience flu-like symptoms, such as headache, muscle soreness and fever, but it also can affect the rain, the lungs, heart, intestine tract, and much more. Most of the time it is treated early with antibiotics.
Some people need long-term IV antibiotics to handle the infection. Unfortunately Lyme disease often becomes chronic. This is when antibiotics by themselves won't help anymore. In the acute phase of the Lyme infection, antibiotics will usually suffice. In the chronic phases, it is very difficult to completely eradicate the infection or its consequences. This is where PEMFs come in. Because PEMFs help with reducing inflammation, improving circulation, reducing pain and in general improving the value of other treatments, they should be part of any treatment, even long term IV antibiotics.
A very common problem with Lyme disease is chronic pain. Unfortunately, narcotics may in the long run be more harmful to the individual, besides the risk of addiction. PEMFs not only help with pain but also help to address the underlying causes of the pain. Even Dr Oz mentioned it on the Dr Oz show, that PEMF therapy used at home on a daily basis is necessary to manage the pain of Lyme disease. One of the most important aspects of the use of PEMFs for Lyme disease management is to be able to expose the forms of the Lyme organism that hideout in the cell, hidden from detection by the natural immune system. Antibiotics have not been found very useful for attacking these hidden forms.
The Wellness Program in the Sedona Wellness PEMF System helps to open the cell membrane channels, allowing oxygen and nutrients better access to the inside of the cell and also helping the cell to eliminate waste products better. By balancing the energy of the cell membrane (the positive and negative ion concentration), and improving the functionality of the sodium potassium pump, the cell will be more resistant to the hidden forms of the Lyme disease. Lyme disease in the brain, called neuro-borreliosis, is especially challenging to treat. Many medical treatments and nutritional approaches do not access the hidden Lyme organisms in brain tissue, due to not be able to get through the blood brain barrier.
PEMFs have been shown to increase the diffuse-ability of the blood brain barrier, allowing better access of treatments, oxygen, supplements and nutrients into the interior of the brain's nerve cells. Because of the damage done by Lyme infection, we recommend daily home use of your Sedona Pro PEMF device, in order to see fast results. Using PEMFs along with antibiotics can make a big difference, in making them even more effective. PEMFs can be dramatically helpful for many people who suffer from Lyme Disease.
Our Sedona Wellness PEMF System addresses impaired chemistry and thus the function of cells – which in turn, improves health. PEMFs deliver beneficial, health-enhancing frequencies to the cells. Low frequency PEMFs of even the weakest strengths pass right through the body, penetrating every cell, tissue, organ and even bone. As they pass through, they stimulate most of the electrical and chemical processes in the tissues. Therapeutic PEMFs are designed to positively support cellular energy, resulting in better cellular health and function. PEMF therapy is an effective method for the conservative treatment of lumbar radiculopathy caused by lumbar disc prolapse. In addition to improvement of clinically observed radicular symptoms, PEMF also seems effective in reducing nerve root compression.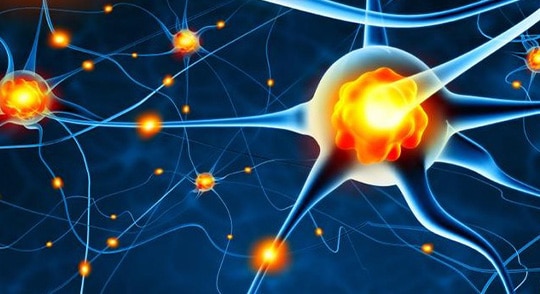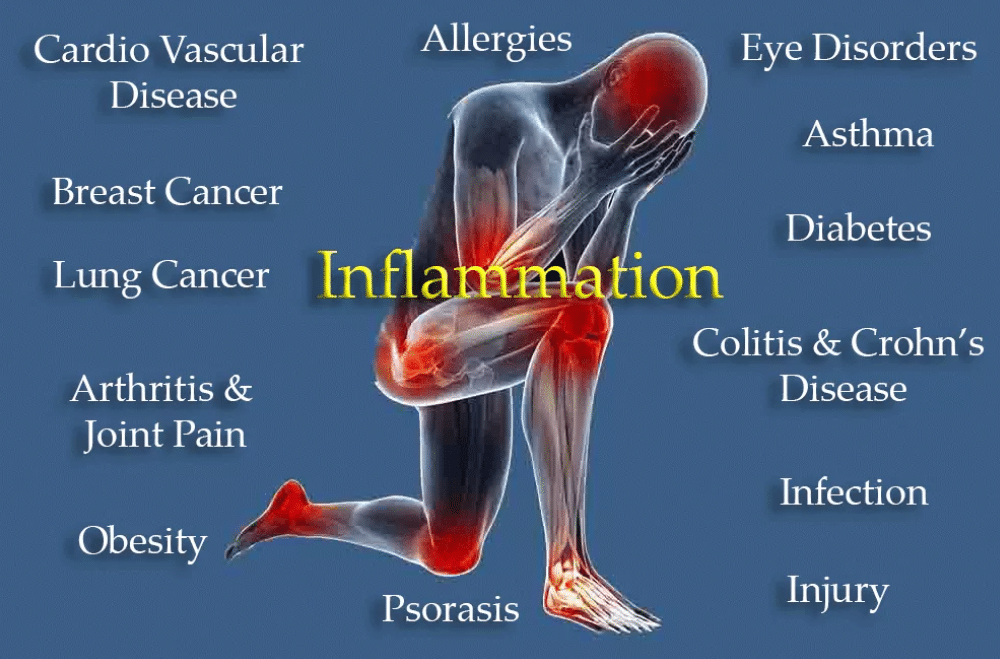 PEMF therapy programs in the Sedona Pro Plus treats the cellular source of swelling by recharging the cells with a mild electromagnetic current. This stops the release of pain and inflammatory mediators, reduces inflammatory fluids and allows an increase in blood flow, therefore increased oxygen intake, to help the cells heal faster with less swelling, pain and bruising. By inducing a mild electrical current into damaged cells, PEMF therapy slows or stops the release of pain and inflammatory mediators, increases blood flow, and re-establishes normal cell interaction.
PEMF Therapy - vs - TENS Therapy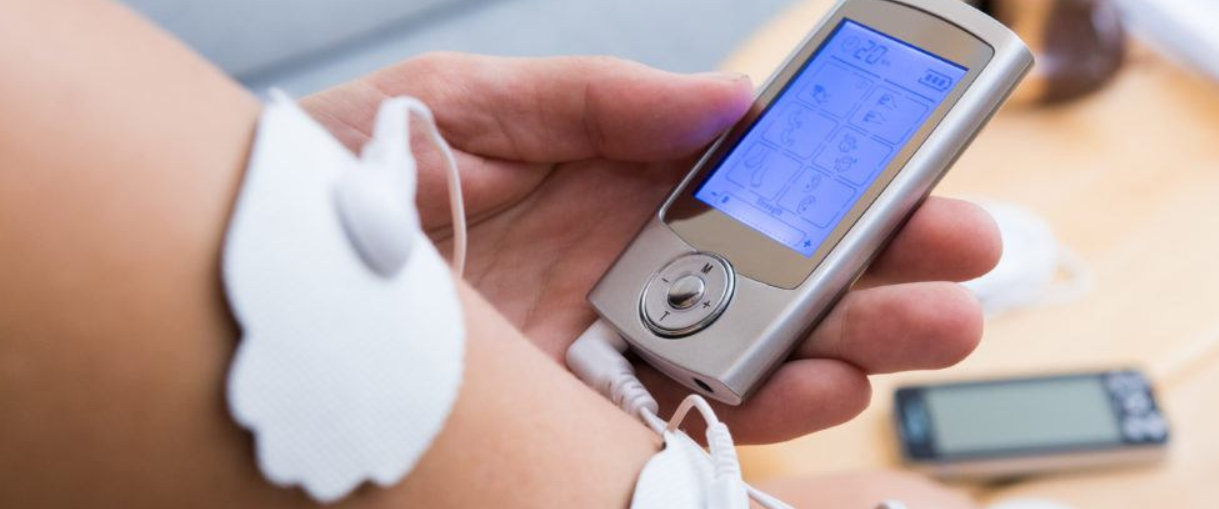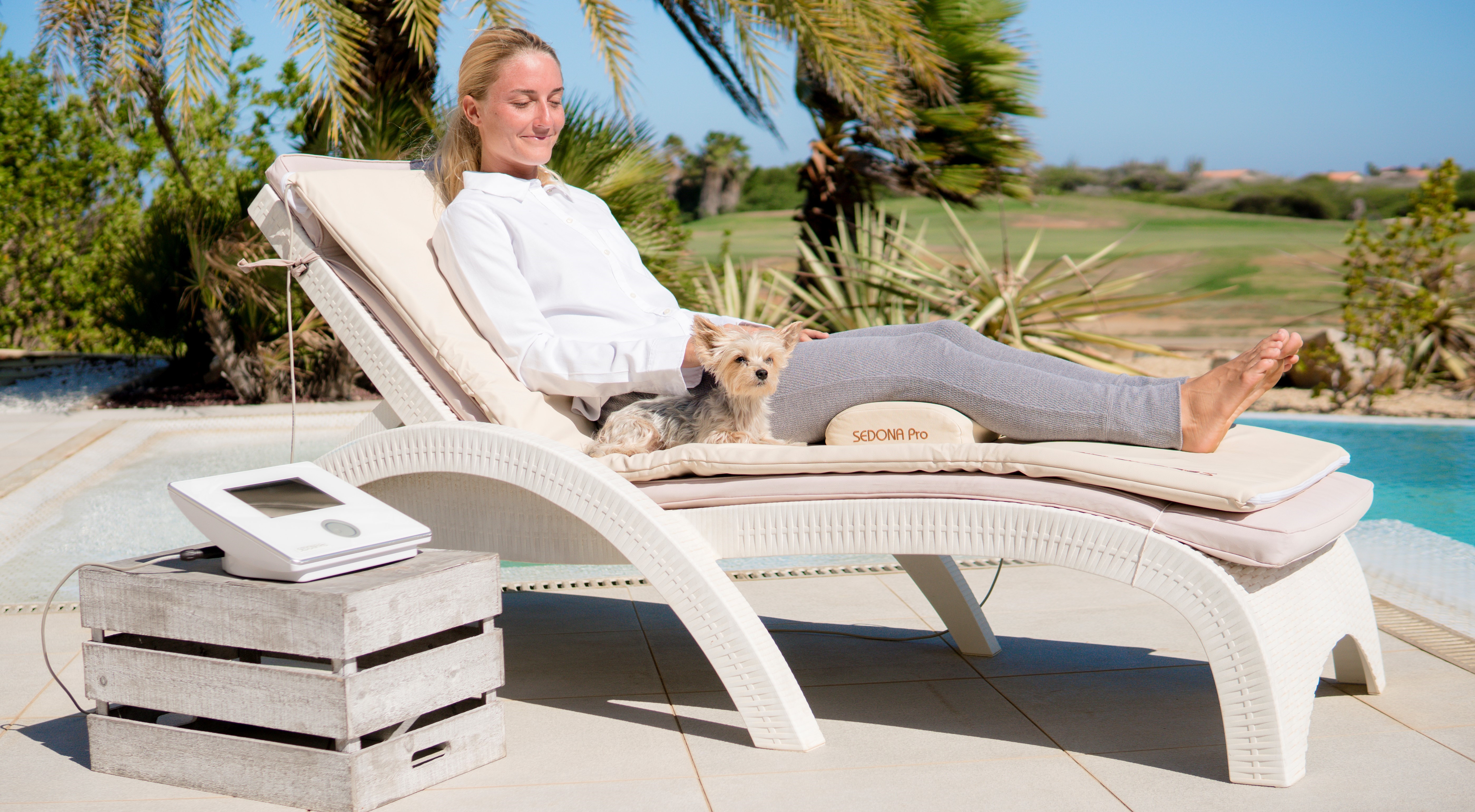 TENS is defined as the act of sending tiny electrical impulses via the muscle to induce a response. The pain signals going to the brain and spinal cord can be blocked or reduced by the electrical impulses, helping to relieve or reduce muscle spasm or pain. In addition, the electric currents can trigger the production of the body's natural painkillers – endorphins.  
However, Sedona Wellness PEMF System is a completely different concept. This therapy involves producing a magnetic field, either stronger and more intensified forms of magnetic fields or that of the Earth's natural magnetic field and applying it to a targeted area or the whole body. These magnetic fields can penetrate through the body without invasive methods or pain.  
While PEMF therapy, similar to TENS, can prevent pain signals from passing around the body, it can also promote the natural ability of the body to heal itself instead of simply blocking the pain signals. Eventually, the PEMF therapy can help the body's ability to heal the source of the pain instead of simply masking it like painkillers. Improved circulation and cell regeneration are also promoted by PEMF therapy.  
In an overview TENS Therapy sends electric impulse signals through the skin. PEMF sends  varied magnetic pulses through the body's cell, organs and bone.
TENS  summon endorphins to subdue the pain temporarily. PEMF Therapy encourages the body to repair and heal at the source of the pain, fixing the problem rather than just masking it temporarily.
TENS is non invasive but causes the muscles to contract and relax, this will cause lactic acid buildup which will cause more inflammation. TENS also creates a sensory nerve stimulation that can be uncomfortable to some.
Sedona Wellness PEMF System is passive, non invasive and pain free. It does not cause the muscles to contract link TENS therapy does.
Physiological Reactions that may surface during PEMF Therapy
Herxheimer – Reactions Electromagnetic Field Therapy can return vitality to a damaged organ after many years of malfunction. This healing process could express itself as exhaustion and severe sleep to allow the body to heal itself. Sleep is good. Frequency therapy not only relieves the pain symptoms but aids to remove the root cause of the illness which is often from environmental toxins. In the cleaning detox phase, various accompanying symptoms might occur temporarily. Sometimes feeling bad is good! It shows that the magnetic field therapy is working. The most common reactions are:
Diarrhea – As a way of getting rid of body poison quickly. Drink much clean, pure, spring water!
Skin Reactions- Are an indication of high perspiration and detoxification. The circulatory system might choose to bypass the liver and intestinal excretory organs and use the skin as the "third kidney".
Blood Pressure Fluctuation- Can occur due to the search for a desired resting target state, based on the current disordered state. Blood pressure medication should be continued as prescribed and consult your doctor often.
Headaches – Can occur as a result of detoxing and the symptoms are among the most common first reactions of aggravation.
Increase in Pain – This is as a result of the pain-conducting fibers experiencing sensory overload or saturation.
Taste Sensation – More and less taste sensitivity is a sign of positive influence of the sensory fibre parts in the brain.
Visual Disturbance – As a result of toxins moving throughout the body.
Vomiting – Can also be observed as a reaction of the organism that is experiencing a high toxic load.
Odorous Excretions – By stimulating the secretion through the intestine, kidney, skin, lung, vaginal fluid and saliva.
Menstrual Changes – During normalization of the biorhythms, it can lead to changes in the duration and timing of the menstruation. It eventually will lead towards a restoration of the cycle.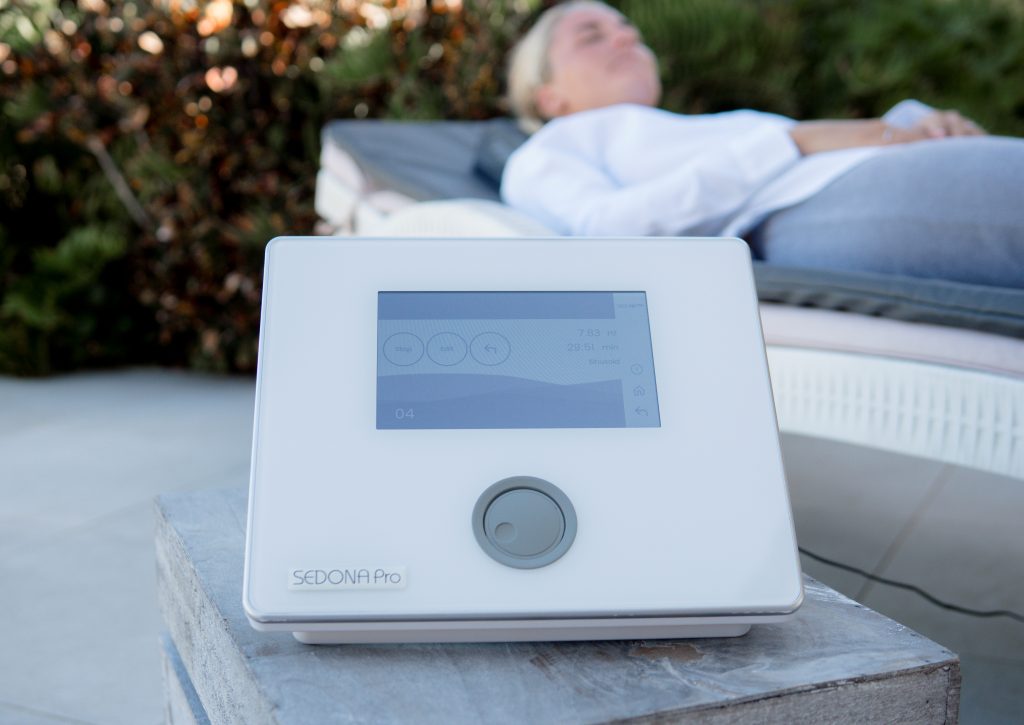 Sedona Wellness PEMF System Specialized Programs
Technical Information:
| | |
| --- | --- |
| Waveform: |  Sinusoidal, Rectangular, Multi Resonance, Impulse, Sawtooth |
| Maximum Intensity: |  full body: 30 gauss (3,000 microTesla) |
| Maximum Intensity: |  pillow: 101 gauss (10,000 microTesla) |
| Frequency Range: |  1 – 15,000 Hz |
| Number of Programs: |  36 |
| Program Duration: |  1 minute – indefinite |
| Input Power: |  110 – 240 V AC |
| Control Unit: |  9″ x 10.5″ x 4″, Weight 3.6 lbs |
| Mat Applicator: |  68″ x 23 x 1.5″, Leatherette fabric, Weight 12.6 lbs |
| Pad Applicator: |  8″ x 10 x 2.5 ″, Leatherette fabric, Weight 8.6 lbs |
| Warranty Period: |  control unit: 3 years |
SEDONA PRO PEMF DISCLAIMER
The information on this website is for reference purposes only and is not intended to recommend our pulsed electromagnetic field therapy device system as a drug or as a diagnosis for any illness or disease condition; nor as a product to eliminate disease or other medical condition. The information has not been evaluated by U.S. Food and Drug Administration. Worldwide, there are no governmental health agencies that recognize a need to supplement natural magnetic fields using pulsed electromagnetic fields. Also, the website, company, employees, practitioners or its distributors make no warranty of any kind, expressed or implied with regard to the Information or how you use it. Denas Pain Relief Store, Coach Jimmy K and Sedona Wellness USA Ltd makes no medical claims, real or implied, as to benefit of our device and methods. Our product is not intended to be used to diagnose, treat, cure or prevent any disease. Readers should consult appropriate health professionals relating to their health and well-being. Readers accept all responsibility for self-experimentation.
The Sedona Wellness PEMF System are a high end Alternative Wellness Modality for Practitioners and Individuals. Our world class training and support team is committed to your success in addressing the health issues that led you to our product. To achieve the amazing results that this technology can offer will require dedication from you in communication with our team through phone, email and attending our training webinars when your schedule permits. Customers with Chronic conditions must understand that the body and cell structure must recharge, restore and reset and this takes time but through proper use, dedication and persistence you will achieve results. This may take 7 days, 30 days or 90 days but please remember that your Chronic conditions took years to manifest. The purchase of the SEDONA Pro PEMF System is an Investment in your Future of Better Health and will be the best purchase that you will ever make for you and your family.Please call Coach Jimmy K or any team members with any questions before purchasing.  All sales of the SEDONA Pro PEMF Systems are final.
We are located in Portland Oregon USA  and  ship worldwide from SEDONA World Headquarters in Austria.  The Sedona Pro PEMF Wellness Systems are not mass produced in China but are Custom Handmade Systems with detailed precision and could take 7 to 10 days to ship, we try to ship out within 48 hours of purchase. Because of the size and value of the systems, Shipping cost is a flat $260.00 USD to anywhere in the world. Delivery of the goods will take between 3-5 business days or in some cases 7 – 10 days depending on Customs, Weekends and Holidays.