How a PEMF System Can Help address health issues
When the cells of the body have been injured, by toxin overload, they may lose their ability to generate proper energy levels to maintain their health. When this occurs they will swell and heal slowly or not at all. The result may be chronic swelling, chronic pain(inflammation) or poor bone healing. 
We use pulsed electromagnetic field therapy to help the body recover from this by giving it the frequencies needed for healing. Chronic conditions will improve and soreness diminishes.
It is a supportive therapy that aids with detoxification, pain relief, cell rejuvenation, chronic fatigue and many more. Pain is a message from our body. The tissue cries out for energy flow, in the form of magnetic fields.
Pain is a message from our body. The tissue cries out for energy flow, in the form of magnetic fields. The reason that Pulsed Electro Magnetic Field (PEMF) therapy works so effectively is because it supports the metabolism and increases the blood flow throughout the whole body. Red blood cells pass through capillaries supplying oxygen to the surrounding tissues. Blood flow is increased through the pulsating electromagnetic field. The exchange of oxygen is extremely fast in the basic tissues. Here the oxygen partial pressure rises by 400 – 800% therefore all cells breath and function better and better.
Magnetic field therapy works in the cell and supports the functioning of inner regulation mechanisms while enhancing the self-healing capacity. The action of magnetic field therapy may be summarized in three main effects: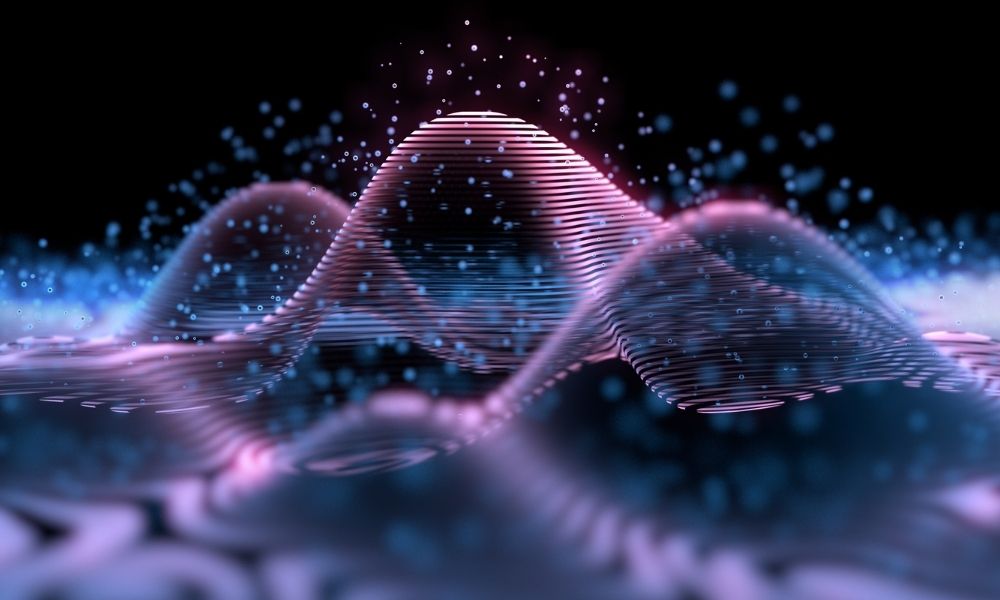 Make an Educated Decision Before You Spend Your Hard Earned Money
Biomag Lumina 3De Wellness System compared to Sedona PEMF System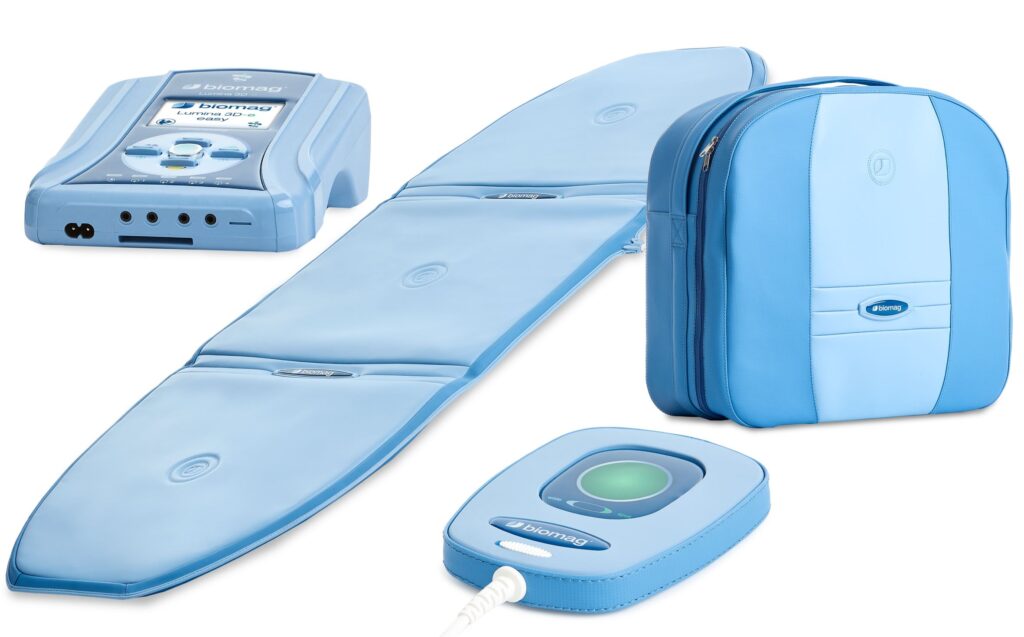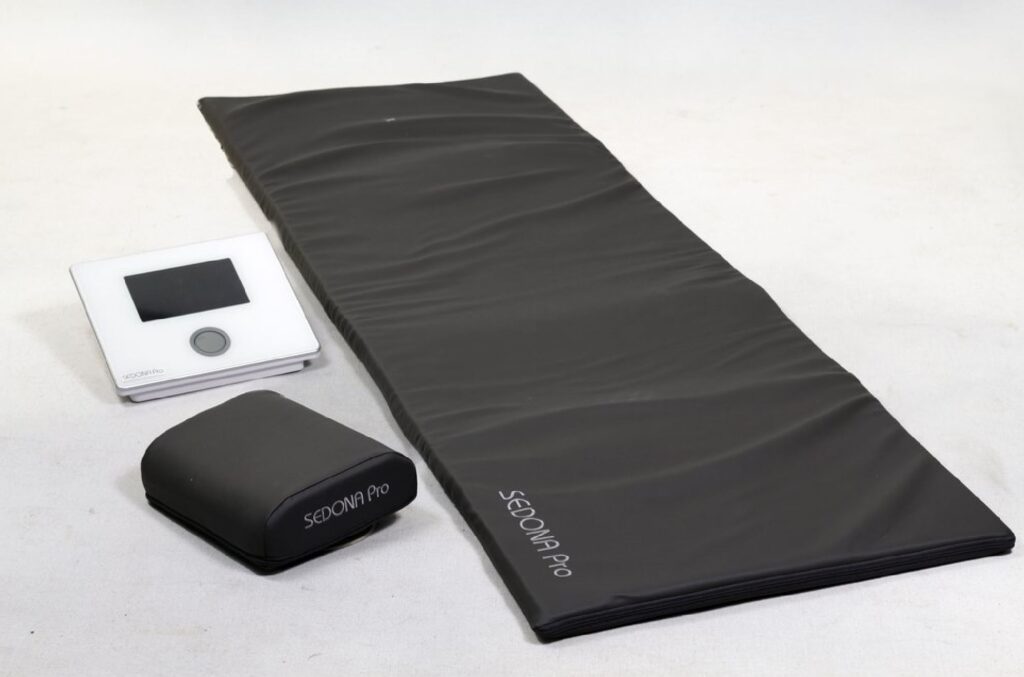 Biomag Lumina 3De Wellness – $3900
The Biomag Lumina 3De is a cutting edge PEMF system created by Biomag Medical from the Czech Republic. They have been producing quality PEMF systems, mats and applicators for over 32 years.
PEMF (Pulsed Electro Magnetic Therapy) dates back to the late 1800's and was first used by no other than Nikola Tesla in Croatia. Czechia is close to Croatia and they have been refining the PEMF technology for decades. 
The Biomag Lumina 3De Patented 3D technology ensures more precise and uninterrupted pulse profiles, enhances output, and allows pulses to come from various angles. This makes it a completely new and unique PEMF technology on the market.
The Biomag Lumina 3De Wellness System is available in a soothing blue color shown above. It includes a full size mat, local applicator, magnetic pulse tester and convenient carry bag.
The mat consist of 3 large tesla coils that deliver 24 gauss full body. The mat is a trifold 3 section mat that allows you to pull each side up to create a triangle that will deliver a 3D pulsing effect that enters the body from multiple angles for better penetration. The 3D mat's cable has a 3 x 3.5mm plug that allows the controller to send independent pulses to each section of the mat.
The local applicator offers 2  choices which includes SPOT that delivers 350 gauss to a smaller area like a knee, hip or shoulder joint and WIDE that delivers 200 gauss to a wider area like lower back, neck or organ.
The controller is lightweight, portable and easy to use. It offers the user to change the intensity from 5% to 100% and adjust the therapy time from 5 minutes to 90 minutes. There are 4 connectors that allow 2 people to program separate programs at the ssame time.The frequency range is 1hz to 81hz and there are over 108 programs to choose from that will help you address your health challenges.
While the Biomag Lumina 3De System includes all items listed above the company has over 30 other attachments or applicators that offer options for multiple users at one time.
The warranty coverage is 3 years and we provide US based service with rapid response customer service
                           Sedona Pro PEMF System $5990
The Sedona system offers the choice of Dark Gray or Beige color mats. The system includes 1 mat, 1 pillow and the controller.
The mat has 10 inner coils that can deliver 30 gauss. The pillow applicator includes a larger copper coil that delivers 100 gauss. Compared to the gauss strength of the Bemer or Imrs that only deliver 1 to 3 gauss. 
The controller has a touchscreen that allows you to choose between 36 preset programs or 12 Custom programs that you create for a total of 48 choices. There are 4 types of waves included with the primary focus of sine and rectangular pulse waves.
The fabric used is a lightweight Faux leather vinyl. Also the fabric is not water proof so be careful not to get it wet or it could do damage to the inner foam or coils and that's not covered under the warranty.
The warranty coverage is 3 years and they offer an additional lifetime warranty for an EXTRA $375.00 With or without the warranty currently there is no USA based service center so you may be waiting anywhere from 2 weeks to 3 months to get it fixed or replaced. 
The frequency range is between 0.1hz and 15,000hz and a lot of their marketing emphasizes the higher frequencies which can cause many detoxing side effects. On a side note 98% of all PEMF systems on the market do not go over 100hz. The reason for this is through clinical trials and studies they found that 100% of cellular, bone and organ regeneration happen below 100hz.
The Sedona PEMF system was a spinoff from a company called MAS Magnetics where Franz Zach was head of sales. The Sedona system has only been on the market for around 6 years. The MAS Magnetics unit was designed primarily for clinics, hospitals and professional sports teams and was built sturdier and more dependable. Where the Sedona is an attempt to modernize the design and offer it to end consumers and now the company has decided to sell the system through MLM marketing in the USA. 
If you would like to know more about Sedona from someone who has sold them and provided Sedona training webinars for over 4 years call Coach Jimmy K directly at 503-395-4142 
The action of magnetic field therapy may be summarized in three main effects: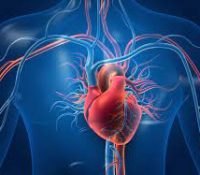 Increased
blood circulation
Thermo-graphic measuring charts show the increase of circulation under a magnetic field. This leads to a better nutrition and rejuvenation of cells.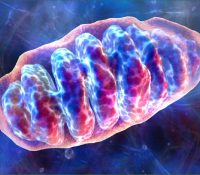 Improved
oxygen supply
The PEMF ensures increased oxygen extraction (de-oxygenation) and enriches the tissue with oxygen.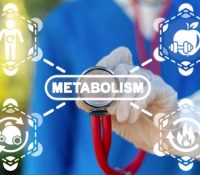 Enhanced
metabolism
PEMF enhances both anabolism and catabolism.